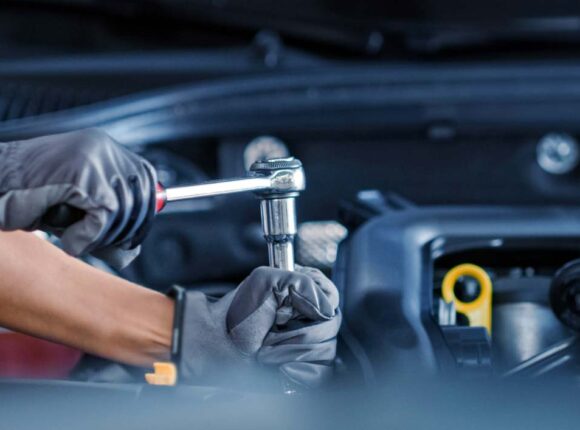 Vehicle Service Center
Here at Dan's Tire Service, we don't limit ourselves to just tire services. We are happy to provide other automotive services to help with your vehicle and tires. We understand that vital systems and parts affect your tires and the overall performance of those tires. We also provide alignment services, brake services, and suspension services.
These services directly affect your vehicle's tires' longevity and overall performance. These parts and services also greatly affect the safety of car owners and their families. We provide these services and repairs so that you can enjoy the safest driving possible and get the most out of your tires.
Brakes
When you visit our Brake Shop, you will find a technician that can help repair or replace your vehicle's brakes. If you notice your brakes grinding or the brake pedal is getting soft, stop by and talk to our technicians. Our technicians will help diagnose the problem and then fix the issue.
Brake repairs may include getting air out of the brake lines or turning your rotors. The brake pads may be fine at times, but the rotors may need to be replaced. Or, your disc or drum brakes may be worn down and need to be replaced. Our technicians will provide you with a transparent diagnostic and affordable solution.
Alignment
If you have ever been driving down a straight section of road and find you continue correcting your vehicle from veering one direction or another. Then, you more than likely need to have your vehicle's alignment checked.
At Dan's Tire Service, we offer alignment services because we know it is one of the most important services to aid your tires. If a vehicle is out of alignment, your tires wear unevenly and eventually ruin your tires. Visit our Alignment Shop to see how we can straighten out your car today!
Suspension
At Dan's Tire Service, we house technicians that can repair, alter, or replace your car's suspension. When you visit our Suspension Shop, you will find our suspension-related services, like suspension repairs, suspension replacements, and lift kits.
Whether you want to accommodate some bigger tires on your truck or just need to repair your vehicle's current suspension, we have experts who can get the job done and help you find the best option for your car or truck's suspension. These experts are knowledgeable about suspension alterations and what altering your vehicle's suspension will ultimately do for its performance.