Semi Tires Shop
Dan's Tire Service is the best place to have your vehicles' tire needs addressed if you manage a fleet of commercial vehicles. We carry a wide variety of commercial vehicle tire sizes in our warehouses. Our tire experts are trained for and specialize in servicing semi-tires, fleet vehicles, and OTR service vehicles. We are confident that no one in the Vernal area can meet your semi-truck tire needs better than us. We are dedicated to this line of tire sales and services because we understand the community and area in Vernal.
We know plenty of agriculture and construction work is happening in the Vernal area.
So we have stocked a fantastic collection of semi-truck tires for your farm equipment, work trucks, and construction vehicles. Our workers will keep your trucks and workers at the project site with our fast and effective service. Contact us today, and see what we can do for you and your fleet of vehicles.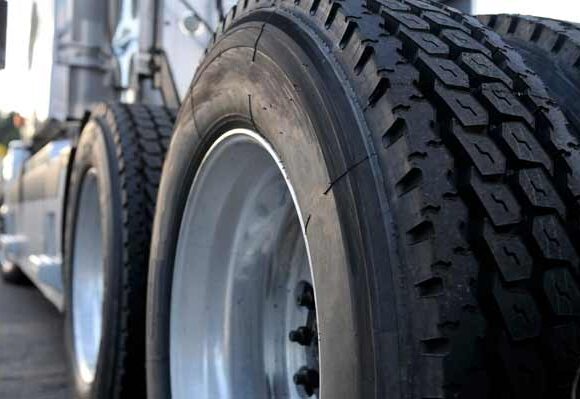 Semi Truck Tires
You will find the best selection of heavy-duty, highway, all-terrain, or big rig tires at Dan's Tire Service in Vernal. Whether you farm and have multiple rigs that need heavy-duty all-terrain tires or a commercial fleet of vans that require a more mild highway tire, we can accommodate your needs. Our selection is wide, and if you can't find what you need, our suppliers are just a call away for special orders.
In certain lines of business, keeping the vehicles driving and moving is pivotal. Keeping vehicles on the road or in the field could mean the difference between making or losing money. Because we understand these pressures, we have warehouses full of inventory and are committed to keeping your business tire needs met.
Our staff is well trained and can work on your rigs quickly. Every minute counts at harvest time or to meet deadlines. Our tire experts will get your truck tires mounted and balanced speedily and get the rig back on the road to work. Experience our rapid service with your semi-truck tire needs.
And, if you have a tire problem out in a field or on the road, don't forget that we have a 24/7 emergency service team that can get to your downed rig and repair or replace the tire on the roadside or in the field. Whether you come to us, or if we go to you, the service will be kind, efficient, and affordable.