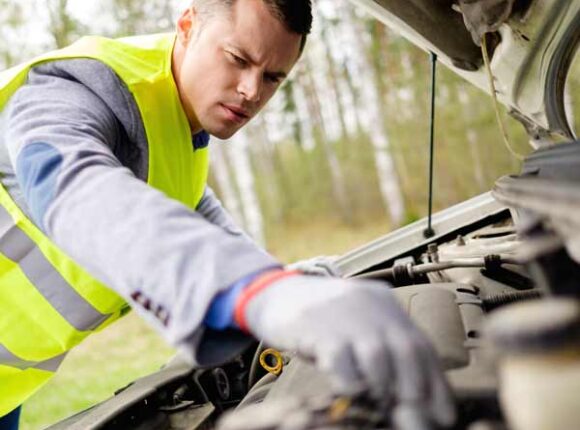 Roadside Assistance
Dan's Tire Service is happy to help our neighbors and friends in the greater Draper area with emergency roadside assistance. We want motorists to be safe, and therefore, we are happy to provide roadside tire repair towing services for the area. If you are in need of either of these services, please call our 24/7 hotline at (435) 789-8104.
Emergency Roadside Assistance
We understand that sometimes, people are unlucky and need help out of a bind. And, that bind does not always happen at a convenient time of day or night. Sometimes, the harvest will come late into the night, and suddenly you have a bad tire at three in the morning, and a huge rig stuck in a muddy field. Our emergency roadside assistance is for these types of situations. We want to be available to our customers when they need us most. And, sometimes, that might not be between business hours.
Our service technicians will be able to respond to your call at any time of day and get out to your location to help repair your vehicle. We are especially proud of our ability to service commercial and semi-truck tires with our roadside assistance. We are dedicated to getting you back to work as quickly as possible with our service teams.
Towing Services
Sometimes, people get trapped in the snow or have a blowout that requires their vehicle to be towed out of trouble. We are proud to provide towing services to the greater area of Draper as well. Winters can be harsh and dangerous. Let us get you out of the cold with our towing services. Or if you have a breakdown where your vehicle is not drivable, we can get your car to the mechanic of your choice.
If you, unfortunately, get into an accident or find that your car is broken down, we can help you get back to town or the repair shop with our towing services. If you are stranded on the road with a broken vehicle, give our hotline a call, and we will hustle to help you get back to safety.
Our towing services are also able to help commercial vehicles and trucks. We can help you get to where you need to be, either with tire repair and replacement or towing your vehicle to a place where more thorough repairs can be done.